Photo:  Tristan Brand
Dear Friends of the Peace,
As you are aware, the clearing of old growth forest and eagles' nests has begun as preliminary construction has commenced on  Site C dam in the Peace River Valley. So far, the devastation extends about 5 km upstream, but the intention is to clear a total of 83 km of the river valley. We need you to help STOP this massive and completely unnecessary action by BC Hydro immediately!
To date we have encouraged you to take action by writing letters, signing petitions, making donations and attending events and we have been thrilled with your support!
At this point, we need people like you, who cannot stand to see this project proceed, to visit your MP in person and ensure they and understand what the federal government can do to stop it right now!
There are a number of outstanding federal permits for this work. Delaying these permits would allow First Nations' court challenges to be heard.  It would also provide time for the re-examination of critical outstanding issues regarding project costs, energy demand forecasts and numerous environmental concerns before the BC government spends more of our money destroying the Peace Valley.
It has come to our attention that many MPs throughout Canada are not familiar with Site C dam, one of the largest and most expensive infrastructure projects in the country.  Further, they have no idea that the present federal government has the power and the obligation to put a stop to it.
This is where YOU come in! The House will not be sitting May 23rd -27th , and MPs will be in their constituencies. This is the perfect opportunity for you to call your local constituency office and make an appointment to meet with your MP in person to ensure that they are fully informed about Site C and what can be done to stop it. We've got some tips for meeting your MP below and if you  would like direct support, email candace@y2y.net.
To find your MP and their contact information, click here.  Be sure to use the phone number of their constituency office, rather than their parliamentary office, which shows up first.
 It's important to call now, so that you can be fit into their schedule while they are at home on a break from Parliament.
It doesn't matter which party your MP is affiliated with:  Liberals need to know what they can do directly and those representing other parties need to know so they can put pressure on the Liberals and keep it a priority issue in the House.
Tips for meeting with your MP
Call and make your meeting appointment ASAP to be sure you get in while they are in their constituency office.

Find out how much time your MP will have for the meeting.

Find out a bit about your MP before visiting: Do they hold a position in government or opposition? What did they do before they were an MP? What personal interests do they have and can you find a personal connection with them?
Don't worry about being an expert on the subject; remember, MPs need to be aware of a wide range of issues. Often you will know more about a specific issue than they do.
Make notes in advance about key points you want to share.

Reference our backgrounder for assistance.
For more detailed information on the First Nations' argument, see the backgrounder from Amnesty International here or the recent letter from two area chiefs in the Vancouver Sun here.
Ensure your arguments are succinct and clear and that you have prioritized them to ensure they can be covered within the time allotted for your meeting.

Think about counter arguments your MP might have and prepare your responses in advance.

Two in particular are the statements that they cannot comment because the issue is `before the courts` and `the decision has already been made`. These can be counter argued by stating that federal permits from the fisheries and transport ministries must be obtained for the project to proceed, so the feds could withhold issuance of them thus allowing more time for consideration of outstanding issues.

Be polite and courteous as you cannot gain support if you are not.
Keep the meeting on track as they might try to change the subject to avoid issues they don't want to deal with.
Wrap up the meeting by reiterating your key points, ensuring you are clear on any follow up information they would like and ensuring that they are clear on the action you would like them to take.

Be sure to leave them with document, summarizing your key points and your ask. We have prepared one for you here if you'd like to use it.

Also be sure to thank them for their time. A follow up thank you note is a nice touch and an opportunity to send them a synthesis of the key points discussed.
Wherever possible, stay in touch with your MP about the issue and be sure to invite them to campaign related events.
Again, feel free to email candace@y2y.net if you would like direct support.
Finally, please let us know that you have taken this action by emailing candace@y2y.net.
Thank you for taking the time to help stop Canada's most destructive and unnecessary project!
For the Peace,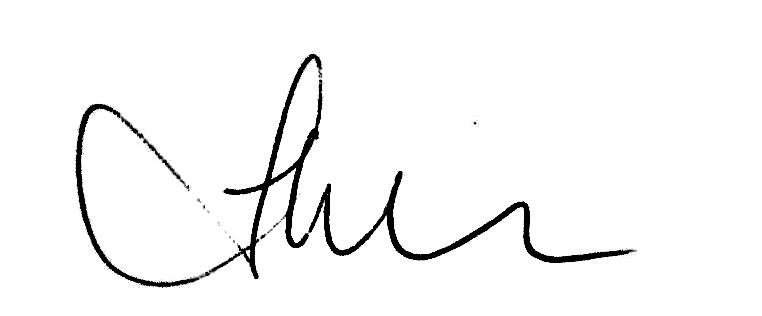 Andrea Morison                           Ana Simeon                   Candace Baytcki
Peace Valley Env. Assc.             Sierra Club BC               Yellowstone to Yukon Cons. Initiative